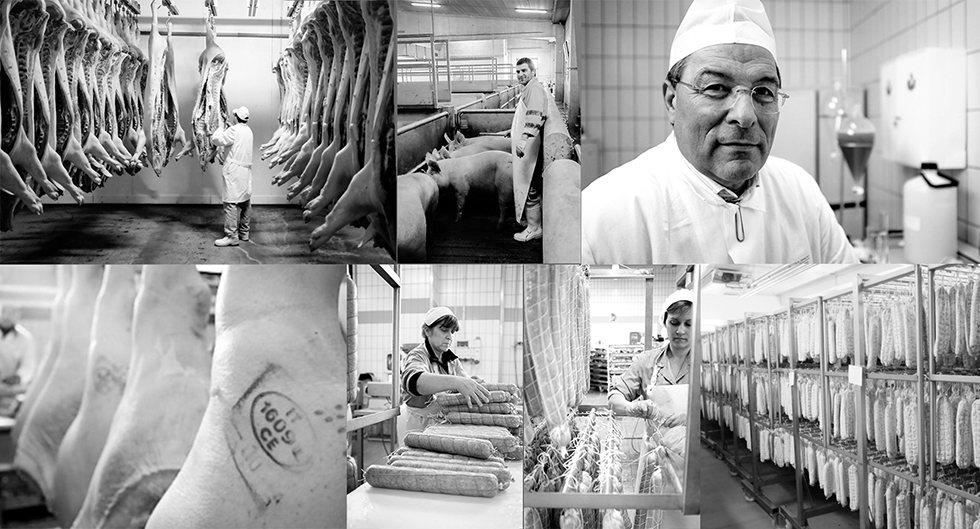 SUPPLY CHAIN AND  TRACEABILITY
How is the supply chain process guaranteed?
The Salumificio Sorrentino, for a clear choice aimed at ensuring the quality of the final choice, carries out the entire processing cycle (from slaughtering to seasoning of salami) within its factory in Mozzagrogna, ensuring exact control of each phase of the production process.
How is traceability guaranteed?
The Salumificio Sorrentino guarantees the traceability of raw materials and finished products through modern internal software with the aid of a barcode system.
QUALITY OF THE MEAT

Let's talk about meats and the production process: is it true that you have a slaughterhouse inside the company?
Yes it is, about 1,000 pigs are processed every week, used for the production of cured meats and Parma ham D.O.P.; at the same time, all the analyzes required and prescribed by Regulation (CE) N° 2075/2005 are carried out in the laboratory attached to the slaughterhouse.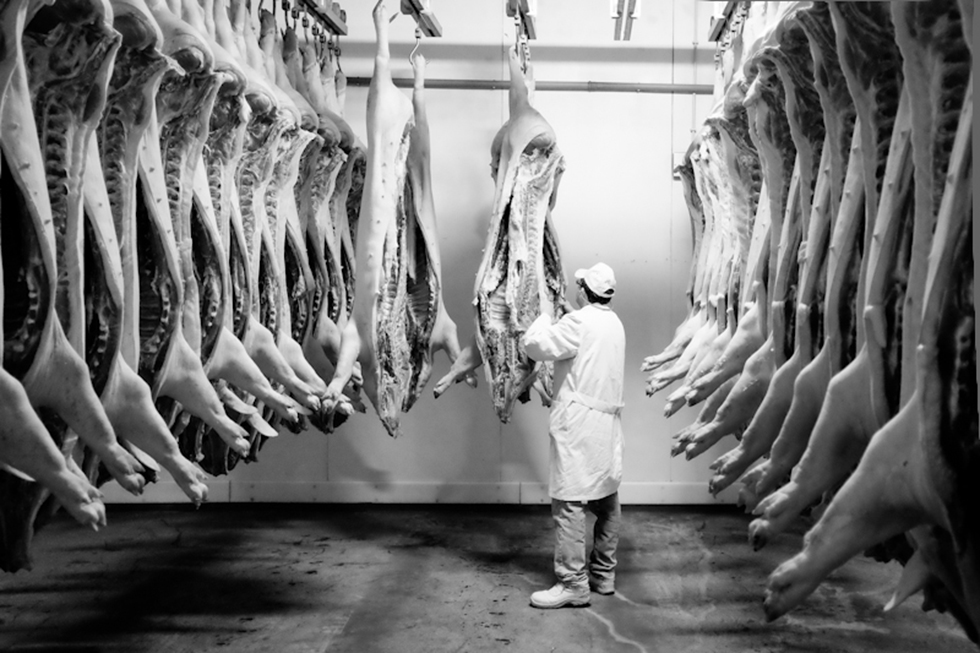 What type of pigs do you use?
The main types are Duroc, Goland and Italian Large White, the best breeds of italian pig, with a maturiry of the meat of 9 mnths of age and a minimum wejght of between 156-176 Kg.
Why are these breeds used in particular?
These kind of pigs have slow and regular growth and greater adaptability to the environment and are suitable for the creations of D.O.P. products: the reason is that the quality of the meat is excellent both for fresh consumption and for processing, especially thanks to the right relationship between fat and lean part of the meat. They also have well formed-hams of the right weight.
PROSCIUTTI, RAW MATERIALS, SEASONING IN LANGHIRANO (PARMA)

In addiction to a wide selection of cured meats, bacon and guanciale, do you also produce hams directly?
Yes we do. The prosciutto crudo from our Salumificio, in particular the Parma D.O.P., the national prosciutto crudo Gran Sasso and the Culatelli, they are alla made with meats from selected italian livestock and processed fresh only within our factory. The strong point is the seasoning that take place in Langhirano (Parma), in the Italian Food Valley, where we have historical partners, reliable and loyal who have the right know-how to make excellent products.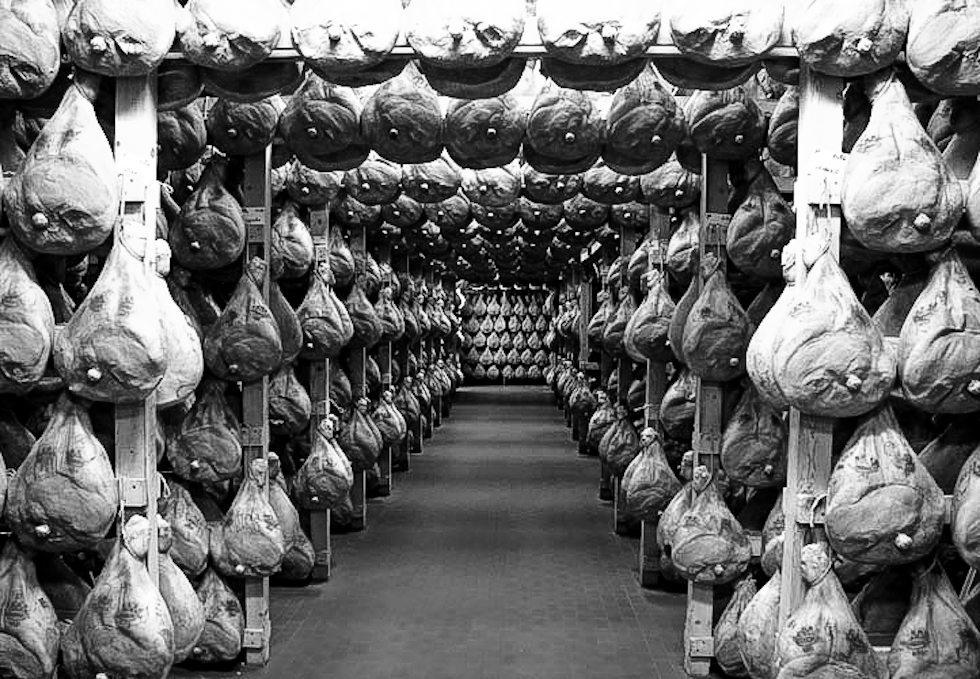 So are you a producer of Parma hams too?
Yes, we are. We are a slaughterhouse since 2000 authorized by the I.P.Q. (Parma Quality Institute) to supply raw materials for the production of D.O.P. hams and we put our stamp on the slaughtered thighs. The fresh thighs are then transferred weekly to Langhirano (Parma), where we have specialized seasoning houses that with the "ritght love" and know-how they make the classic Parma ham. Over 2,000 thighs ready for sale come back every season.